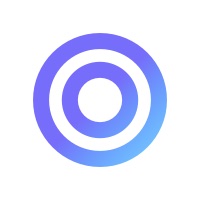 Jack Whittaker, Sonia Gandhi & Jay Elder join PBS E&W Steering Committee
20 April 2023
We're pleased to announce that Jack Whittaker, LPC & MSc student, Sonia Gandhi, LPC student, and Jay Elder, DPLP student, have joined PBS' E&W Steering Committee.
Jack Whittaker
Jack recently completed his undergraduate degree at the University of Salford and is completing his LPC MSc in Law, Business and Management at the University of Law. In August 2023, he will be commencing his training contract at Clyde & Co.
Jack believes that it is crucial that students, no matter what their background, have access to key resources that can help them to develop the necessary skills for a successful career in law.
He has previously volunteered at several organisations including SILKS Law Clinic, Support Through Court and the Small Business Advice Line and was awarded the Targetjobs' 'Future Lawyer of the Year 2022' prize.
Sonia Gandhi
Sonia completed her undergraduate law degree at the University of Leicester and commenced her LPC at the University of Law in 2023. She will be starting her in-house training contract with Morgan Stanley in September 2023.
During the first two years of her undergraduate degree, she was a Legal Researcher and then Student Director of the pro bono project Lawyers Without Borders Student Division. She was then elected President of the award-winning Pro Bono Society in her final year, where she oversaw the operation of twelve projects.
Jay Elder
Jay completed his undergraduate studies at the University of Aberdeen and is now a DPLP student at the University of Strathclyde. Jay is passionate about pro bono and has a keen interest in increasing access to justice and enhancing socio-economic diversity.
He is the former Initiative Coordinator at the award-winning student founded, led and operated Aberdeen Law Project, a pro bono organisation that works to support communities in northeast Scotland. During his time at the Project, he championed several initiatives and was awarded the 'Daniel McColgan Award' for best overall contribution by an individual student in 2021.
Jay will be commencing his training contract with a leading full-service Scottish firm in 2023.
Jonathan Goodyear, Co-founder of PBS, said: "Jack, Sonia and Jay are fantastic additions to the team and we're delighted to have them onboard. They bring with them a great deal of energy, ideas and pro bono experience and are already contributing towards PBS' E&W platform – something we're very excited to welcome students at universities across the region to later in the year."