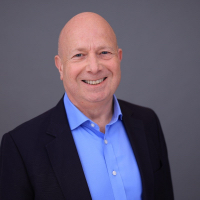 Matthew Layton becomes Patron of PBS
10 November 2023
We are pleased to announce that Matthew Layton, former Global Managing Partner at Clifford Chance and now Senior Advisor at FTI Consulting, has accepted an invitation to become patron of PBS.
Matthew Layton became partner at Clifford Chance in 1991, where he specialised in domestic and cross-border public and private mergers and acquisitions, with a particular focus on private equity transactions. From 2008 to 2013, Matthew served as Global Head of Clifford Chance's Corporate Practice. He then led Clifford Chance as its Global Managing Partner for eight years.
As Global Managing Partner of Clifford Chance, Matthew spearheaded various initiatives that expanded the Firm's global presence and enhanced its client service capabilities. In recognition of his leadership capabilities and in particular his stewardship of Clifford Chance's efforts to improve its "financial and diversity standing", Matthew received the prestigious Excellence in Leadership award from the British Legal Awards in 2020.
Commenting on his decision to become a Patron of PBS, Matthew Layton said: "Sadly, access to legal advice and representation remains a significant challenge for many in the United Kingdom. The passionate commitment of young people delivering services through the student pro bono law clinics plays a vital role in filling this void in many local communities. So, I am absolutely delighted to become a Patron of PBS and I look forward to supporting the team's mission to bring together the best legal and skills training from across the wider legal sector to empower and facilitate the tremendous work of these clinics. In promoting and building the collaborative sector wide initiative, PBS are committed to making a genuine difference for the beneficiaries as well as the students as they embark on their legal careers."
Ryan Whelan, Founder and Chair of PBS, said: "Having led Clifford Chance for almost a decade before stepping down last year, it is no exaggeration to say that Matthew Layton is a giant of the legal industry. We are humbled that Matthew sees the value and potential in PBS, and truly delighted that he has chosen to support us by becoming a Patron. We look forward to collaborating and learning from Matthew as we continue our work establishing PBS in England & Wales."