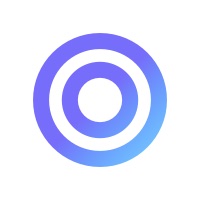 Summer Houlder, Danyal Raza & Amelia Quince join PBS E&W Steering Committee
22 April 2023
We're pleased to share that Summer Houlder, SQE student, BPP, Danyal Raza, jurisprudence student, University of Oxford, and Amelia Quince, law student, University of Cambridge, have joined PBS' E&W Steering Committee.
Summer Houlder
Summer recently completed her LLB, which she undertook over four years whilst working full time for the Civil Service, at the University of Law. She is currently studying the SQE at BBP ahead of joining a magic circle firm in September 2023.
Summer is passionate about both social justice and social mobility and believes pro bono work to be a brilliant way to increase employability, develop key legal skills, and improve access to justice.
Danyal Raza
Danyal is an undergraduate studying for a BA in Jurisprudence from the University of Oxford. Danyal is passionate about the facilitation and development of pro bono opportunities and works towards this in his project director role at Oxford Pro Bono Working Group.
Outside his studies, Danyal has worked with organisations such as JUSTICE, sitting in their Criminal law division, and Lawyers Against Poverty, launching a new human rights project.
Amelia Quince
Amelia is a third-year law student at Churchill College, University of Cambridge. She has been involved in pro bono work throughout her time at university, having been appointed as the Head of Pro Bono at the Cambridge University Law Society for 2021-22. In May 2022, she was awarded the "Access to Justice Foundation Award".
She also volunteers for Citizens Advice South Lincolnshire, where she leads the Access to Justice campaign.
Helena Siebenrock, Co-lead of PBS E&W, said: "We're delighted to welcome Amelia, Danyal and Summer to the Steering Committee. Their varied experience combined with their strong commitment to advancing pro bono initiatives within their universities have already proven immensely valuable to the team. We look forward to seeing how they go on to shape PBS in the months to come."