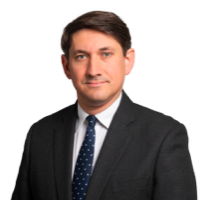 Tim Chelmick joins PBS E&W Steering Committee
11 April 2023
We are pleased to share that Tim Chelmick, Barrister, 4 New Square, has joined PBS' England & Wales Steering Committee.
Tim is a commercial barrister whose practice has a particular emphasis on international arbitration, construction, and professional liability.
After completing his degree in Chemistry at the University of Oxford, Tim worked as a software developer in the technology department of Goldman Sachs for 2 years, during which time he lived and worked in London, New York and Hong Kong. He therefore has a strong scientific background and experience living and working in multiple countries.
Since joining 4 New Square in 2005, Tim has also spent 2 years working in Dubai, and a significant proportion of his work now involves matters relating to the Middle East. He is recommended in a number of categories in the UK legal directories and is one of only two leading juniors recommended for both commercial and construction disputes in Legal 500's UAE guide for the English bar.
Tim said: "The training offered by PBS fills an important training gap allowing students to give high quality pro bono legal representation, which is critical both to increase access to justice but to allow the Court and Tribunal system in the UK to function efficiently. It is an initiative that I am delighted to be able to support."
Ryan Whelan, Co-founder and Chair, said: "I know from experience that Tim is a truly first-class lawyer and someone who cares deeply about education and access to justice. He will be a real asset to PBS - and our team is delighted to welcome him as we work to build out the PBS platform for the benefit of students volunteering pro bono and the communities that they serve across England & Wales."